15 Brainy Puzzle Games and Jigsaw Puzzles for Kids
nagesh
Introduction
The love for cartoons among kindergarten kids is immense. If we ask them to do something fun or productive instead of watching cartoons, they protest in their cute voices that they have no homework, then why should they work extra in their free time. Some parents feel helpless and regard this as a reasonable request even when they know it is wrong on their part too. However, parents should not give up as the solution to this problem lies in a simple yet effective activity. There are several puzzle games for kids available today that act as a good brain development activity.
List of Puzzle games for kids
Here are some brainy puzzle games for kids: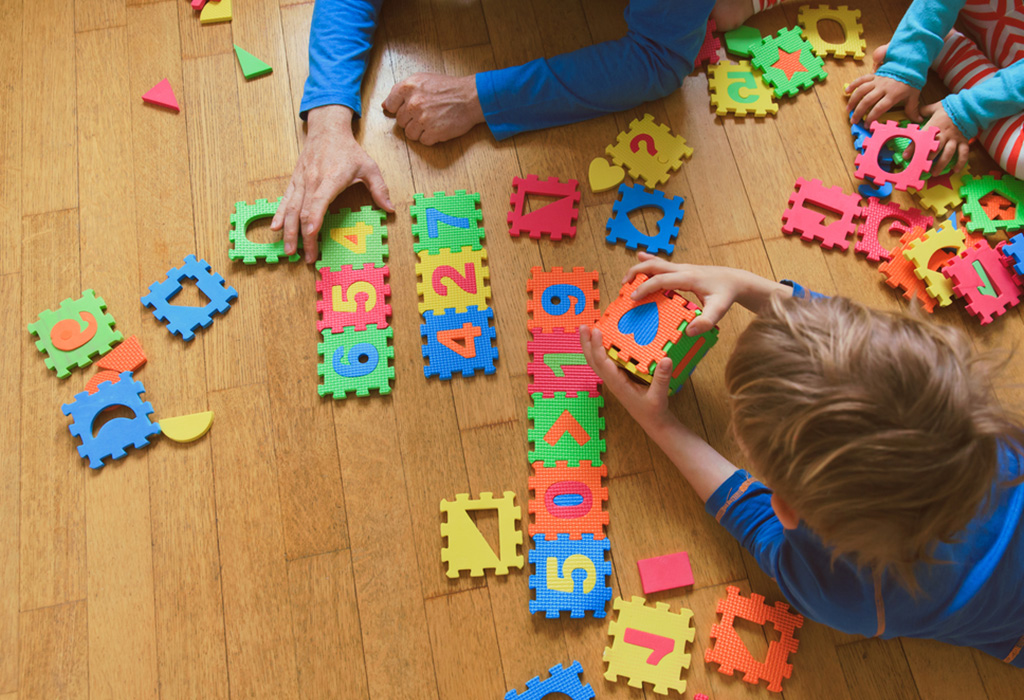 SUDOKU: Sudoku is a perfect brain game for 12-year-olds, but all age groups play it. The game involves filling up the missing numbers but with a twist. A child is not allowed to repeat numbers in the same row or column. Sudoku is a puzzle game for kids that helps kids look and think ahead, thus developing planning skills.
BLUE BLOCK: It is a simple puzzle game for kids that requires the child to free the blue dragon by rearranging the blocks. It teaches children that force is not always required to do everything; simple logic can make difficult tasks easy.
MASTERMIND: It is a puzzle game for kids where they have to guess a code based on the hints given. It helps them analyse information and use it wisely.
MEMORY: This game is a highly recommended brain game for 5-year-olds helping them improve their memory. The objective is to uncover similarly paired cards when two cards, with the pictures inscribed on them, are shown at a time. The kid has to match the cards with the picture. This helps them concentrate better.
BRAIN FITNESS: It is an addictive mobile game that acts as a brain workout for kids.
SIMPLY SMARTER KIDS: It is a puzzle game for kids that uses audio-visual cues where kids need to remember the correct sequence of the cues. It helps increase short- and long-term memory.
LUMOSITY: This is a scientifically designed game for optimal brain function. It is a puzzle game for kids that includes 60 tasks to test their memory, attention, and reaction time.
JIGSAW PUZZLE: This is a puzzle game for kids to learn spatial coordination and hand-eye coordination.
WORD HUNT: It includes cards with pictures where children need to match them with the word or words describing these cards. It is a good brain game for 5-year-olds learning new words.
FIND THAT THING: It is a game that requires physical activity where the child is given the name of an object, and he has to find the object from among the things surrounding him. This is an extremely helpful game to improve a child's power of comprehension.
MAZE: It is a simple game that can be played in a park or on a phone where the child has to find a path to get out. It helps them focus and encourages them to think out of the box, where if they fail once, they take another route to get out.
HIDE AND SEEK: It is a common brain game for 12-year-olds where they need to find good hiding spots and eliminate the bad ones.
NEW LANGUAGES: Apart from the mother tongue, a child should be exposed to other regional languages. If a child is learning a new language, engage him in watching movies or listening to songs of that language, and ask them to translate. This would boost confidence and improve memory.
BOARD GAMES: Games like snakes' n ladders and monopoly are among the most common board games for kids. It helps them develop social skills like patience, fair play, and sportsmanship, teaching them to take a loss gracefully. Chess is one of the best board games that can help 12-year-olds sharpen their minds.
MUSICAL NUMBERS: It is a perfect brain game for 5-year-olds learning numbers. It involves setting up Lego blocks with numbers printed on them in a room and a music system. As the music starts, be a child and dance with the child. As the music stops, shout out a number and ask the child to rush to that number. This game can also be used to teach alphabets to a child by replacing the Lego blocks of numbers with the Lego blocks of alphabets.
Conclusion
It is proven that mind games for kids are a fun way to ensure child brain development. So, what are you waiting for? Pick your favourite brain game from this list and start playing with your kids and let us know in the comments!
Read also…
The Involvement of Art and Craft Ideas in a Child's Growth
Educational toys for 2 to 3 year old's- What's in it for them?
How do educational toys for toddlers help in childhood brain development?