Learn How to Make Invisible Ink With Lemon Juice
rashmirana
Is Invisible Ink Real?
Have you seen the detective movies where they pass the secret message? That is a simple trick of invisible ink with lemon juice. The magic of science is realized when you work it out practically through experiments. If you find the subjects boring, we at MySparklebox have an excellent tip to convert your boring lessons interactive!
If you like to pass on some secret message to anyone, you are at the right place. Today we are going to test a new invisible ink experiment. This is an effortless and easy-to-do project with limited ingredients and a short duration. Let us look at how the journey of invisible ink with lemon juice begins here!
Things you Need for this Invisible Ink Experiment
One lemon
Paper
A pinch of salt
Cotton swab/brush
A heat source such as iron box, dryer, natural sunlight etc.
Procedure
First, slice the lemon into two halves. Squeeze out lemon juice from both halves into a bowl.
Take out a plain white sheet of paper.
Dip the cotton swab/stick or brush in the bowl of extracted lime juice.
Now write down a message or note onto the paper as you desire.
Once you are done with the writing, keep the paper aside and allow it to dry down.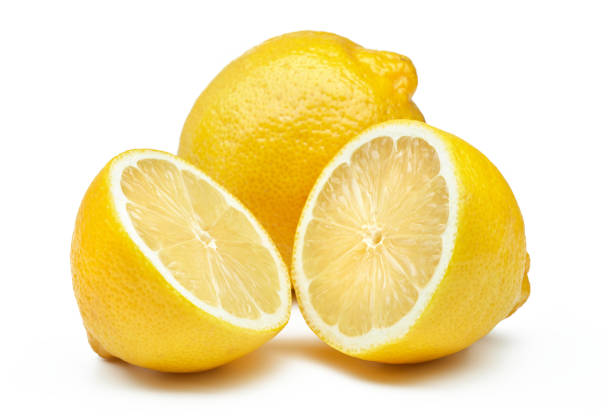 How to Decode the Secret Message?
This is one of the most common science experiments for class 9 and above where applications of light, salt heat are made understood with lemon juice and ink.
Method 1: Use of sources of light
You can expose the message under any light source such as a torch, direct sunlight or even a bulb to see what's behind the invisible ink.
Method 2: Use of heating equipment.
Run an iron-box over the paper, using a hairdryer or passing the paper between a hair straightener's slides can show up your secret message on the paper.
Method 3: Use of Salt
This is another method to read the secret message. Soon after you write down the message with invisible ink, sprinkle some salt over the drying ink. Wait for a minute and later wipe off the salt particles from the paper—using a wax crayon, colour on the paper to reveal the message.
Special Tips
You can try out the same experiment with other liquids such as vinegar, milk, orange juice or apple juice.
The heating shall not be overdone to avoid burning the paper.
Be cautious when dealing with equipment releasing heat.
What Causes Ink to Disappear?
What is the logical reasoning behind the writings turning brown? What is the chemical reaction which takes place behind that piece of paper?
Here through this experiment of invisible ink with lemon juice, we will study the concepts of :
Oxidation
Heat
Acid, in chemistry
All the living things contain in them certain carbon compounds. The carbon compounds in the room temperature are colourless. Lemon naturally consists of acid, sugar, carbon and water components.
When the paper is painted with invisible ink, aka, lemon juice, the paper's fibres absorb the carbon compounds. But exposing them to heat can break down these compounds, releasing carbon. When the carbon compounds and natural sugar present in lemon come in contact with oxygen in the air, a chemical process called oxidation starts to occur, resulting in the substance to turn a pale or dark brown colour.
The oxidation process always doesn't require heat to occur. Some fruits can naturally turn brown through the oxidation process when exposed to air for some time. For instance, a slice of an apple or pear when left out for long will start tanning. This results in an irreversible chemical change.
Is There Another Reason?
Another explanation for invisible ink says that since the lemon is acidic, it gradually weakens the paper when applied on paper. This can cause that painted portion to turn brown faster before burning down the entire paper. 
We have seen different varieties of ways in which lemon acts into work here. Invisible ink with lemon juice, lemon juice, and invisible salt ink are other liquids' possibilities to act as invisible inks, the chemical reactions triggered during the process, etc. Just a small yellow ball of the vegetable can do a lot. We must look into the potentials of resources spread around us and use them for the better.
Conclusion 
Everything happening around us has an effect on science which we may not be aware of. Build and develop observational skills to learn more. Do not let curiosity die; keep asking questions – what, when and how. To seek answers, you shall have an interrogative mindset. 
MySparklebox is an interface supporting the students to learn through real-life experiential learning. Many science experiments for class 9 and above are based on the ideologies followed in big corporates and premium institutes like IITs, the concept has a successful journey. Activity kits are offered to a student from kindergarten to higher classes and based on various subjects.
Our unique set of educational toys supplement and enrich the learning experience of students. Please feel free to contact us with our customer care executives to know us better. We help them to visualize and grow for a better tomorrow!
Also read…
Making of Poppy Wreath using Paper Plates
7 Amazing Science Experiments At Home