Which One Is Better for Your Kids: Paper books vs eBooks? – SPARKLEBOX
Neha Mahesh
In 1971..
The first eBook was born. It was birthed as the U.S Declaration of Independence. And since then stories have been spotted both on paper and behind glassy screens. Reading is one of the most popular English activities that one can take part in. Glassy screens that moved to be branded as the kindle to make online reading easier. So what is the meaning of this revolution? Are paperback and hardcover books losing their charm or are we evolving to make life faster and more digital? What is the best option for both us and the future generation? paper books vs eBooks, which one is better? There is always the question of which is the best kids English activities and it will always be reading! Let's flip the page to keep reading this!
Reading Between the Lines: Paper Books Vs Ebooks
English reading practice is an important part of learning the language. It helps lay the foundation for communication and it is one of the most important English activities for kids. So what should we give more priority for? paper books vs eBooks? Take a look at these statistics regarding paper books vs eBooks:
Better than breaking down each pro and con, it can be better represented through this graph. Ultimately reading is a popular activity that also thrives on comfort. Reading a book in a moving vehicle is said to make some people nauseous and reading in bed is considered inconvenient. But what should we encourage our children when it comes to this?
So to start off with, in today's times where every person's screen time has surpassed 5 hours at least a day. It is best to try your best to switch to offline ways to do your reading. Having printouts of pdf's of the book you would love to read can be one of the ways you can indulge in reading safely.
Even though it may not be considered safe to head over to physical bookstores to get your books. You can try asking them if they can deliver it to your doorstep. Why do this? Because in times like these supporting small businesses is absolutely essential. It may help bring a smile to their faces when you have the opportunity to enjoy your favourite book in the comforts of your home!
Books always have a way of stimulating our different senses. Bibliosmia or book smell is a very pleasing component of book reading. If you help your child indulge in books from a young age they can learn the joy of reading better. Book reading can help stimulate the touch and smell sensation in a person.
Paper Books Vs Ebooks: What Can Be Bad for You?
Prolonged reading online can cause a multitude of health problems from loss of vision to creating headaches. E-books are highly not recommended for children as they are mostly displayed in a black and white format instead of colour. This lack of colour can be a barrier for children to really interact with the book. Plus feeling the texture of the paper is also a really good way to learn. Learning through touch can help children a lot. Some books even have pictures that pop up on turning the page! This is not just fun for your child but it is also visually more appealing. But if you are a working parent who is trying to gorge down a book on the go then e-readers are god sent.
It's always important that one of the first English activities you instil in your child must be reading. Reading helps your child be a better version of themselves and learn a lot of things that normal classes cannot teach. According to the tender age they are in, it is better to let them have offline reading activities rather than one behind a screen. Plus when you start off the habit of reading for your child, you don't even know whether they'd like it or not. So starting off with physical books is way more beneficial both the quality of reading and economical value-wise. E-readers tend to be more expensive for someone who is only indulging in reading on a short term basis.
There are a lot of fun English activities for kids out there and reading can be one of them! Now that you know which one to pick in the paper books vs eBooks debate, happy reading! Reading can also better your child's English speaking skills!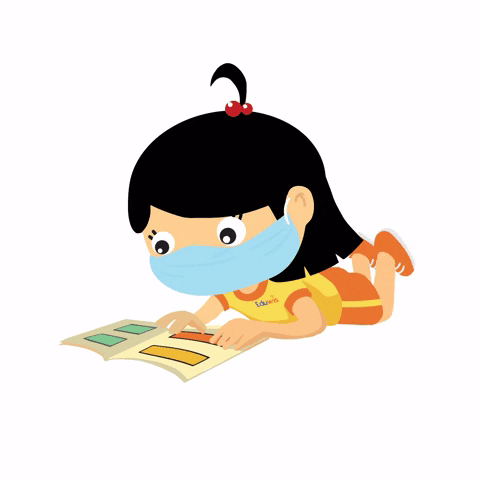 Now that you know which one to go for, Happy Reading!
Also read..
5 English Speaking Practice Tips To Better Your Child's English
The Involvement of Art and Craft Ideas in a Child's Growth
Kickstart your ABC's with Educational Toys for 1-2 Years Old