Top 6 Art and Craft Toys For Your Budding Artist
Indrani Raha
Hi there!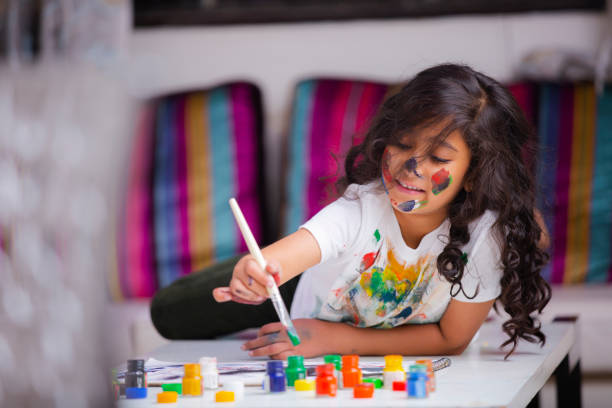 Do you know why you collect all of your child's art projects in a folder or a cupboard safely and save them for years to come? That's because those are precious to you. Why not? Your child makes them with love and passion. However, have you ever wondered why art and craft toys are so important for a child's all-around development? And for children ages 3 – 7, experts say it is the most important way to help them grow and develop. But why? That's simply because Arts and crafts provide your child with a unique, fun opportunity to learn and improve their skills. 
But, if you see, most of us in the 21st century still resort to technology to keep our kids entertained and occupied, completely forgetting the benefits of arts and crafts. Yes. It's true. Technology is beneficial, and kids should be introduced to it. But dear parents, technology-driven toys should never come at the expense of them playing and crafting things all by themselves. There are loads of benefits of arts and crafts that come along, allowing the little explorers to express themselves more creatively. When creating any crafts project, children can develop their fine motor skills, coordination skills, self-esteem, serve as a stress outlet, improve visual learning practices and memory and language skills. Personalizing art and crafts for kids is also crucial as it offers kids a channel to express themselves, create something unique on their own, and have fun creatively. In short- from teaching kids how to handle safety scissors, cut straight lines, fill in a set section in a colouring book, and adequately draw a circle -art and craft toys does it all. 
Top 6 Art and Craft Toys for Your Budding Artist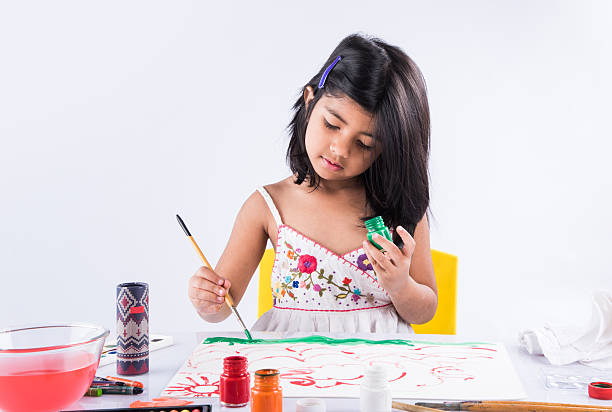 Active participation of kids in arts and crafts projects — colouring with crayons, designing miniature statues using clay, or folding papers creatively to make origami shapes — are very supportive to the development of young children. As there are countless benefits of teaching art and crafts to your young buds, why not just hang on and lookout for the best art and craft toys that you must introduce to them? 
1. Mess-Free Baby Shark Coloring Set
The best part of this art set is that the mess-free markers only work on the baby shark colouring sheets. That means if your little artist wants to add some colour to the nice and well-fabricated couch or freshly painted walls, it won't work. This set comes with exactly 18 baby shark-themed colouring pages. The handy folder-style packaging works as reusable storage for your colouring pages and markers when creating time is over. Moreover, it works with all colour wonder paints, markers, and stamps. And are great for kids who love the Baby Shark song. So go ahead and gift your bud one of the best art and craft toys.
2. Let Your Bud Draw His Comic Book.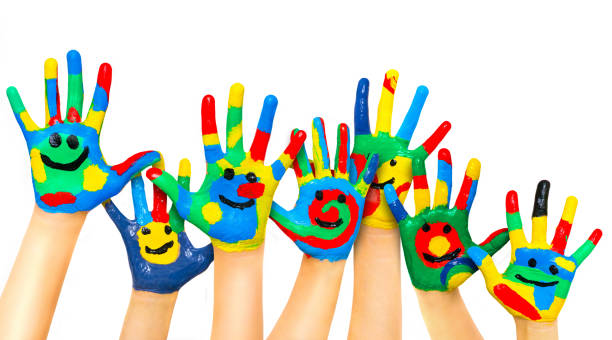 Gift him a comic book and see how much he enjoys it! The pages of this book generally come in blank comic panels. So few artists can come up with their superheroes and tell their own stories. There are section divisions, too, in case they want to start multiple sagas simultaneously. This will build their interest in comic Sagas and help them have a sense of knowledge about colour combinations.
3. Kaleidoscope Is One of the Most Interesting Art and Craft Toys.
Help them make their magic with these fun craft toys for kids ready to entertain them as much in the making as in the playing. The only specialist craft supply your kid will need for this is some mirror card. Also, help them with some cardboard tubes from your kitchen and a couple of craft basics like tape, sequins, or beads. You can also find out the step-by-step tutorial on how to make a kaleidoscope in different channels.
4. Ask Him to Make Playdough Dinosaur Fossils.
This simple arts and crafts idea spark a chat about your child's favourite dinosaurs. Help them grab a tub of playdough, a couple of dinosaur toys, and help them make their fossils. In fact, given schools out until at least the pandemic ends, you may as well invest in some playdough. Don't have any dinosaur toys at home? Figure out what other household items you can push into the clay to look like dinosaur claws! 
5. DIY Hungry Caterpillar is Super Fun
Now, this is super fun! Give your little bud a loo roll as a base, some tissue paper, and all sorts of already painted craft supplies you have at home. Hand it over to him and challenge your children to see if they can make their very own Hungry Caterpillar! It's a great excuse to read the book together too if you have it at home.
6. Help Him Make Salt Dough Ornaments as One of His Art and Craft Toys.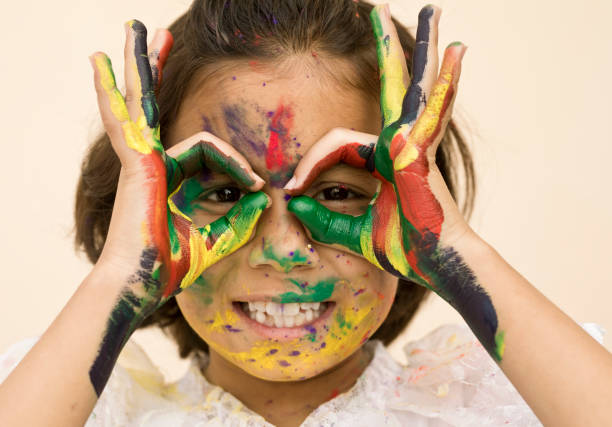 Is your kid interested in getting more crafty than he is now? Are you worried about not having any craft supplies in the house? Well, we've got the perfect activity for you! All your kid needs to make is his salt dough is flour, salt, and water. If you have food colouring or paints or pens, your kids can decorate as a part of decorations. But what if your child is too young to do all these art and craft activities at home? No worries, we have covered it too.
If you are searching for art and craft toys for kids or your pre-nursery bud, you must visit this page once and easily order the best art and craft toys online considering your kid's age. We bet you would just LOVE all the stocks of art and craft toys and educational toys #sparklebox keeps considering all ages kids in mind.
Conclusion: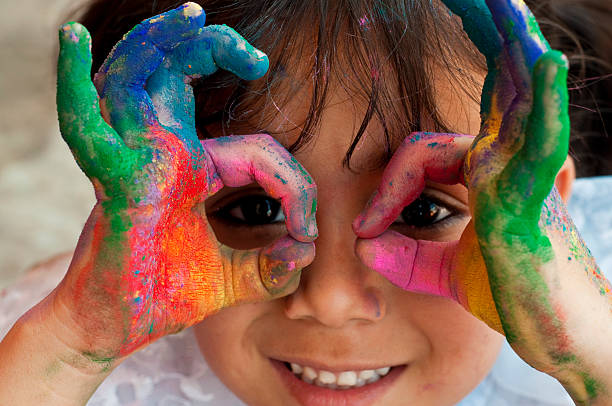 This constant practice of messing up and nurturing with art and crafts toys will help them develop a sense of self-worth that will make them feel good knowing that they are able to do stuff that can be credited to them.
Little kids are masters of the moment—they love how it feels when they smear paint on paper and all over the walls and how it looks when they sprinkle glitter. Unlike older kids, most toddlers and preschoolers aren't self-conscious about what they're doing or focused on creating a finished product. Therefore, this can be hard for parents to accept. But letting go—and allowing kids to enjoy this creative and messy process —can reap big rewards, you know. Always remember that your kids will be better off in the long run only if they're allowed to be in the moment and express themselves.
So parents, better late than never. If you haven't yet thought of anything apart from buying them technology-driven toys, then please give it a think!
If you like, you will also like…
The Involvement of Art and Craft Ideas in a Child's Growth
Make Your Own DIY Vortex Cannon!